ET CITY II
ET CITY II
Eco-friendly municipal vehicle
Our electric municipal vehicle CITY II is the ideal helper that is emission-free, fully electric, category N1, and with the possibility of a subsidy of up to 500,000 CZK, in category SS up to 700 000 CZK. Universal body carrier.
CITY II 4*2
Three-sided dump truck
Power: 20kw
Battery capacity: 400Ah – 100km Colour: Green
Basic equipment: beacon, towbar, heater, heated windscreen, radio
Price: from 1,350,000 CZK without VAT
Battery 700Ah
4*4 drive
Front clamping plate
Upper additional headlights
Heated driver's seat
Heated battery baskets
Additional power supply
Colour according to basic RAL
Container hook stretcher
Container
Container basket
3S basket
Helixx spreader
Spreader attachment for container carrier
Winter maintenance coulter
Sprinkler attachment 80L/50Bar
Drip rail
Basket
Cabinet extension
Sweeper
Sprinkler front arm
Basket with press
Biovka
Basket with bin feeder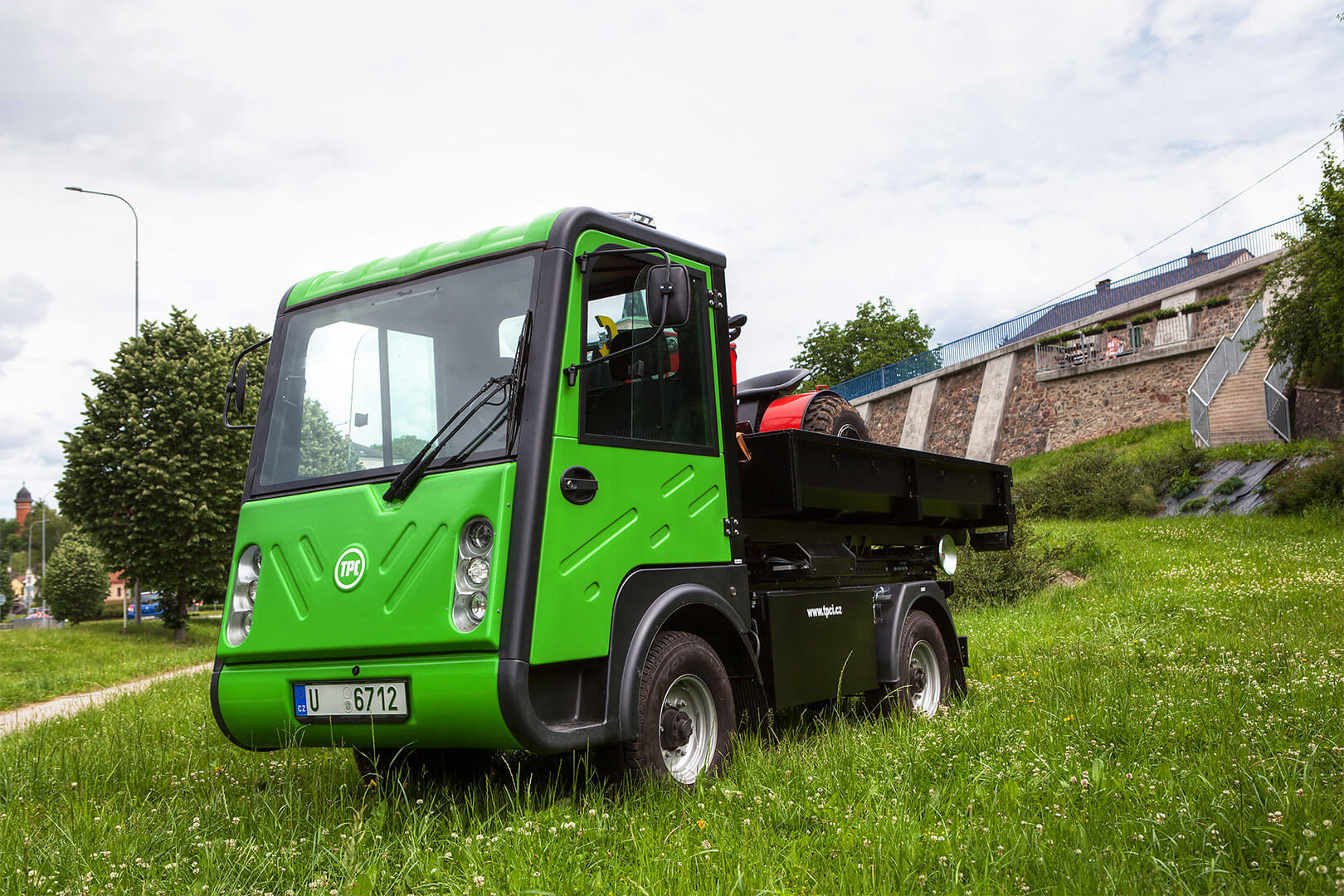 Eco-friendly handling and municipal technology for the 21st century
TPC INDUSTRY CZECH REPUBLIC a.s. is a traditional player in the field of production and sales of handling and municipal equipment.
Call +420 723 432 830 or contact us at