ET CITY II
ET CITY II
Eco-friendly municipal vehicle
Our electric municipal vehicle CITY II is the ideal helper that is emission-free, fully electric, category N1, and with the possibility of a subsidy of up to 500,000 CZK, in category SS up to 700 000 CZK. Universal body carrier.
CITY II 4*2
Three-sided dump truck
Power: 20kw
Battery capacity: 400Ah – 100km Colour: Green
Basic equipment: beacon, towbar, heater, heated windscreen, radio
Price: from 1,350,000 CZK without VAT
Battery 700Ah
4*4 drive
Front clamping plate
Upper additional headlights
Heated driver's seat
Heated battery baskets
Additional power supply
Color according to basic RAL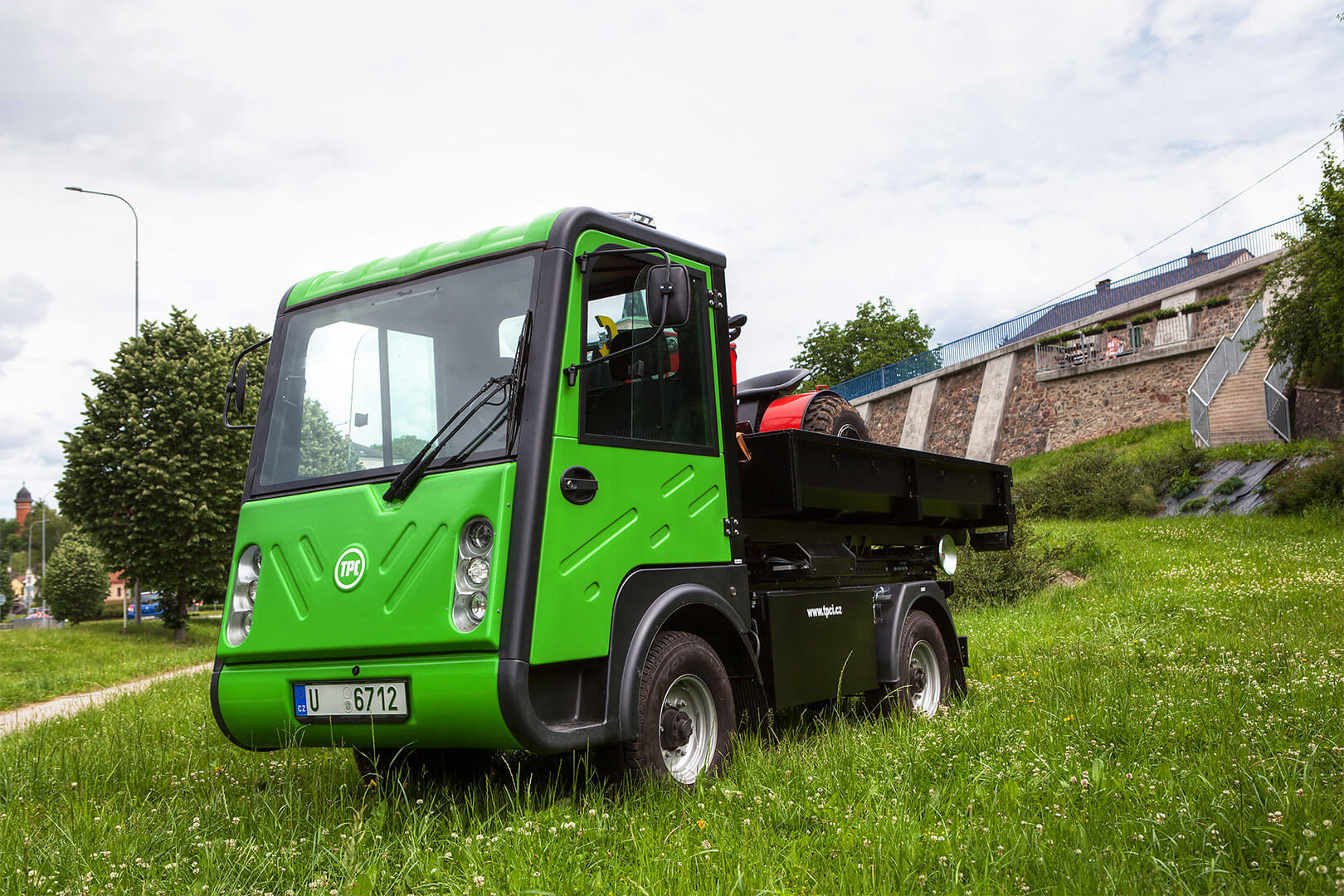 Eco-friendly handling and municipal technology for the 21st century
TPC INDUSTRY CZECH REPUBLIC a.s. is a traditional player in the field of production and sales of handling and municipal equipment.
Call +420 723 432 830 or contact us at